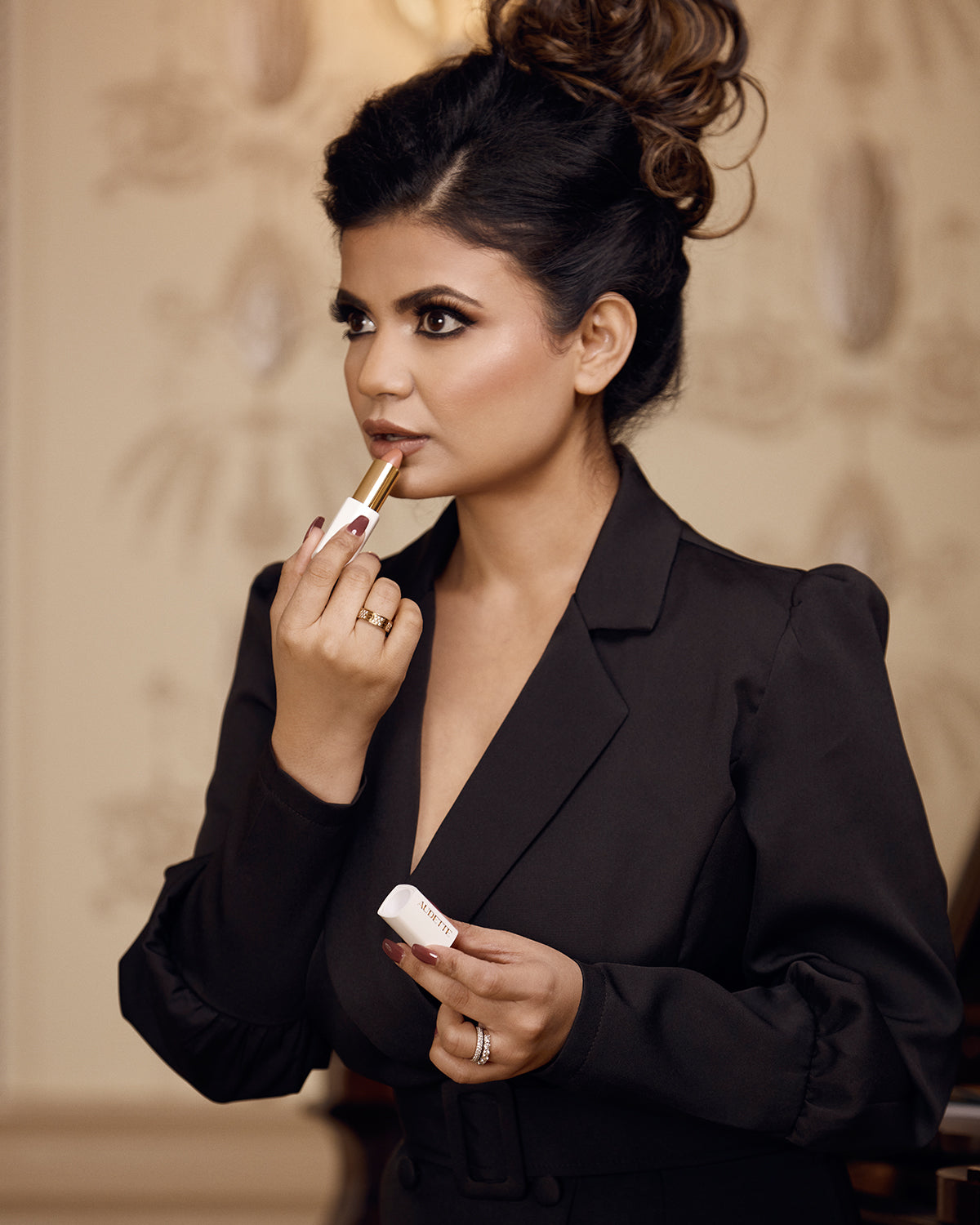 About
A Legacy of Luxury: Brand Story
Christian Audette Beauty is on a mission to turn every makeup application into an indulgent ritual and pampering experience. Our founder Sweety Audette's passion for the glamorous shades of the silver screen inspires every lipstick, liner, and shadow she creates. Christian Audette  Beauty is a fusion of her love of everything Parisian (including her husband!) and her background in the cosmetics and fashion space.
Sweety launched Christian Audette in her living room with six extraordinary shades of lipstick all featuring the lightweight, long-lasting glide and glow of ghee, the traditional clarified butter of Sweety's native India and beloved by Indian cosmetic producers. Soon, Christian Audette Beauty's unique texture and on-trend colors captured the attention of celeb makeup artists and influencers. Christian Audette"s collabs with influencers add a touch of sophisticated whimsey, urban appeal, and cosmopolitan sophistication. The brand has rapidly evolved into a cult favorite with all this love. 
Every Christian Audette product reflects the luxe, satiny smoothness that ignited it and is presented in exquisite packaging designed to reflect the beauty and quality of Sweety's personal vintage makeup collection. The brand showcases sumptuous technicolor hues formulated in modern, clean ingredients that have been extensively researched for wearability. Luxury, luscious color, and enduring pigments are the hallmarks of our brand and unlike any other prestige cosmetic brand on the market, because we believe everyone should reign supreme.
"The bravest words have been spoken by the softest lips."
Founder & CEO of christian audette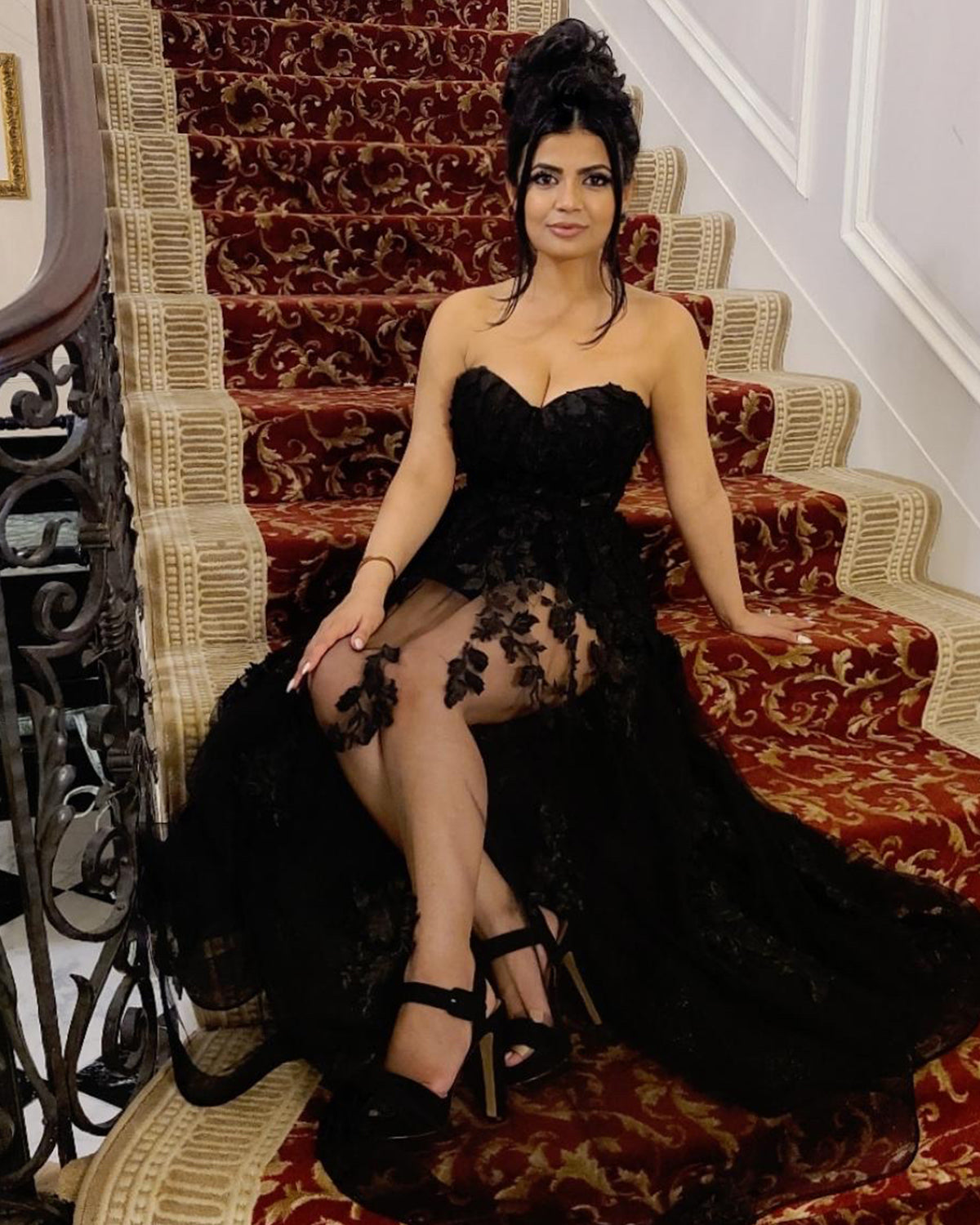 Founder Story
All Glammed Up and Good to Glow.
Glam runs in Sweety Christian Audette's DNA. She was raised in India, surrounded by vibrant color, luxe fabrics, ornate architecture, and precious objects d' art. It was a world of elegant, compassionate, self-reliant women who nurtured inner and outer beauty. On quiet days Sweety would escape to the sophisticated world of vintage movies and her love of all things made in France, which still informs her fashion sensibility.
Creating makeup was a tradition in Sweety's family. Together, mothers, aunts, sisters, and daughters would gather in her grandmother's kitchen and craft long-lasting, intensely pigmented cosmetics infused with the velvety texture of ghee, India's traditional clarified butter. In India, blending with ghee is an elevated art, producing cosmetics valued for their exceptional texture, vibrant color, and glide.
Sweety left India behind and completed her degree in electrical engineering in the United States. She continued to experiment with cosmetics, but the unexciting color palettes and chalky, dry feel of the products she tried convinced her that the makeup industry needed a makeover. She detoured into the world of prestige cosmetics to live her dream of designing a brand featuring a new spin on classic colors in clean ultra-rich formulations that flatter all skin tones. Christian Audette Beauty is Sweety's reinterpretation of her family's cosmetics recipes made with modern ingredients that echo their original buttery creaminess. Each product is presented in display-worthy cases reminiscent of the golden age of makeup.
Sweety believes everyone has a remarkable legacy and makeup, and a generous heart is the best way to glam up and glow.